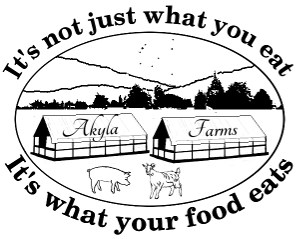 As we start to gear up for this year we are in the beginning planning stages to build our own mobile processing unit to process our own chickens. As we discuss where we want to take this farm we keep running into restrictions of being able to sell the meat chickens from the freezer or at a farmers market. We would also like to make it a commercial kitchen so that we could also sell our eggs off site and create other items that could be sold throughout the year like goat milk soap, jams and jellies,.baked goods and maybe soups and stews.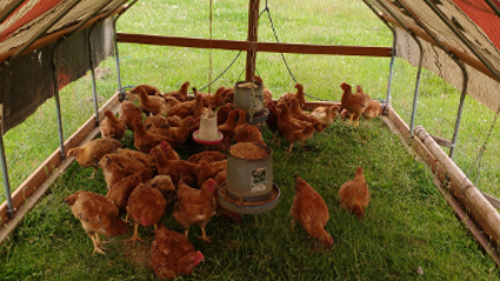 With the official start to spring just around the corner we are anxious as always to get the animals back out onto the pastures and off of the purchased hay, but we have learned that we cannot hurry Mother Nature and if we start the grazing too early we just end up with less vegetation for them to eat. Last month we purchased 3 Red Poll cows to start a breeding herd. As we look for a bull we are also looking to acquire a few steers for meat for this fall. If you are interested in a full, ½ or ¼ of a beef let us know so that we can keep you in the loop. The Livestock Guardian Dog that we acquired last year at this time is doing well, Sheba, currently lives with the boys (goat bucks) and the llama, Sapphy. As Sheba continues to mature her duties will expand and one of them will be to protect the meat chickens. In the past we have had a predator, raccoon or possum, wander through grab the sleeping chicks pulling what they could through the chicken wire of the pasture pens. Another duty will be spending time with the goat kids so that they will know she is a friend/protector. Packaging the chickens in the shrink bags turned out well for us, we still have a little more refining to do but are happy with the results. If you got our chickens last year we would love to hear what your thoughts are on the packaging good and bad.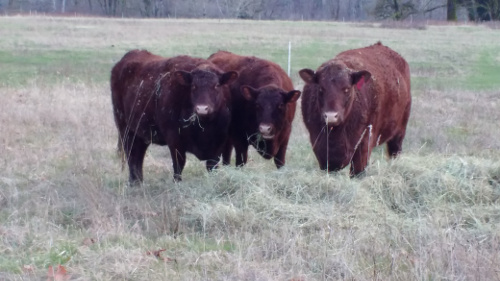 Akyla's Browsers got a late start last year as we waited for the last doe to kid who was never pregnant, just an older doe with a lot of gut fill. They spent more time eating in Skagit County completing 7 different projects for 49 days of browsing and as always amazed the landowners at what a herd of goats can do. They will be heading out to their first project of the year shortly. The laying flock is getting into full swing and eggs are almost always available. As with the rest of our animals they are organically raised and during the summer months are out on the pastures. The subject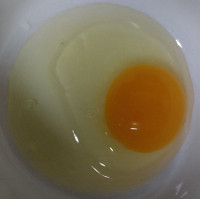 of adding back in ducks and geese has been brought up, but at this time we only have chicken eggs available. Was just told recently by one of our egg customers that our eggs are Fantastic and the yolks are a lot more orange than the ones she had raised. We are planning on getting the little piggies next month so get your pre-order in if you are interested in a half or whole pork this year. Our customers tell us each year that the pork, chicken, beef, eggs they get from us is some of the best they have ever eaten and we agree. We find it difficult to go out to eat as we have gotten so used to the highly flavored meat/eggs that we have that doesn't need to be seasoned to death to overcome the lack of taste. Our favorite dish to take to a potluck continues to be chicken done in the slow cooker with just sea salt and pepper. One of our customers has even made this dish easier to create. She takes a whole frozen bird, preferably a smaller one that will fit in her slow cooker, places it into the cooker, adds any seasonings and turns it on to cook all day. When she get home the meat is ready and she just adds a side dish or 2 and dinner is on the table. Let us know if you would like some eggs or fill out our pre-order form for summer chickens and/or fall pork.
Thank You for supporting a local small farm,
Carol and Kevin Osterman
Akyla Farms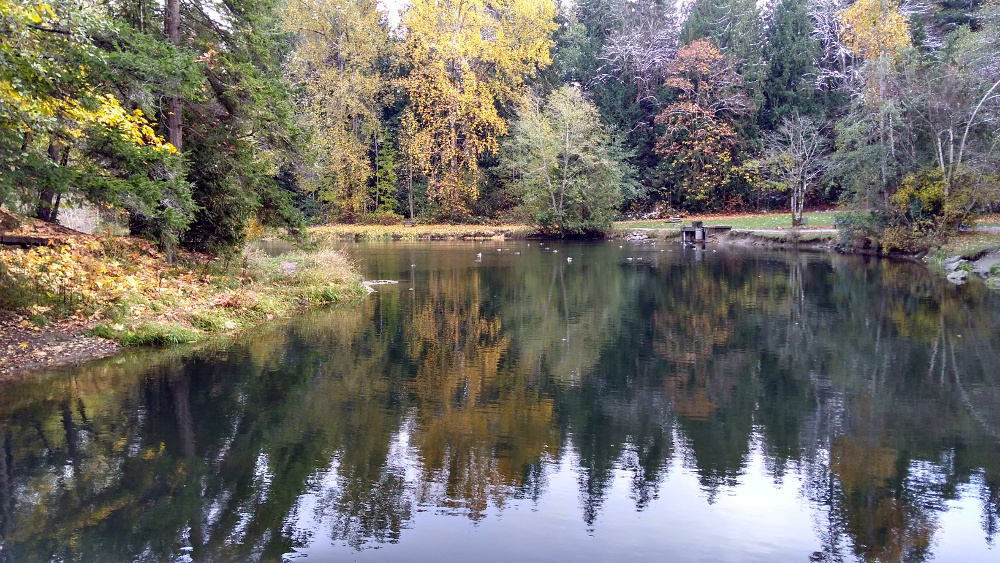 Newsletter 18